Cerithiopsis dominguezi Rolán and Espinosa, 1996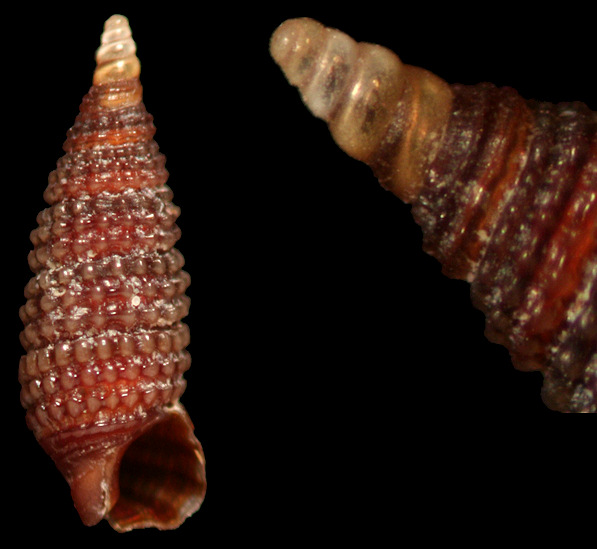 From under rocks inside Palm Beach Inlet, Palm Beach County, Florida ( 3.2 mm.). Digital images by Marlo Krisberg with identification by Emilio Rolán.

Millar's Beach area, Eleuthera, Bahamas (3.3 mm.). Digital image by David Kirsh.
Although not mentioned in the literature, shells of this species are not infrequently banded like this specimen.
Scanning Electron Micrographs (SEM)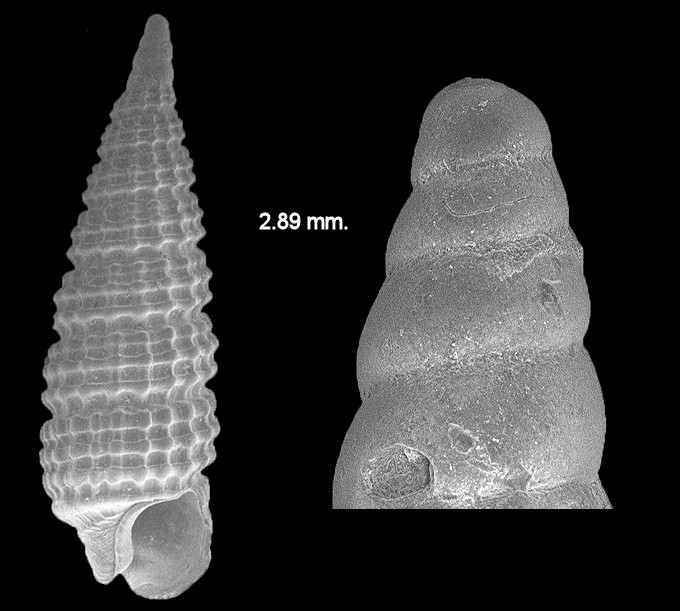 From grunge collected from a mangrove beach on the Jupiter Sound (Indian River) shore of Coral Cove Park (just S of Blowing Rock Preserve) by Rick Edwards in April and July, 2021 and later culled by him and H. G. Lee. SEMs performed by H. G. Lee in collaboration with Dr. Ann Heatherington, Dept. of Geological Sciences, University of Florida, Gainesville, FL.
The 1.53 mm and 2.17 mm specimens are banded like the Millar's Beach shell; the other three exhibit only mixed tones of brown.