Melongena corona (Gmelin, 1791) Monroe County, Florida Page Two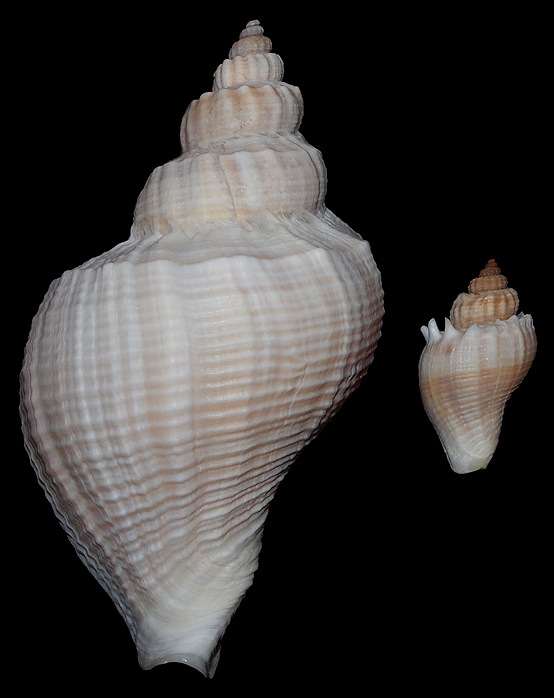 On rock and marl, intertidal, south edge of Howe Key, Monroe Co., FL 11/1/2002 | Phil Poland collector - Digital image by Bill Frank
Prey: Cannibalism - typical prey, shown on image right, measures 34 mm. while the specimen on the left measures 101 mm.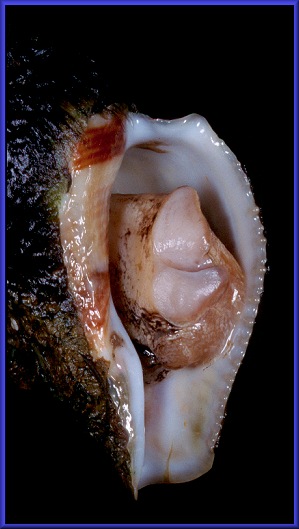 Collected by Phil Polland in Monroe Co., FL (about 100 mm.). While pulling the snail, he thought he had broken its operculum but then discovered that the snail in actuality had two full-sized opercula. The photograph above shows the foot with its two very distinct attachment points. Digital image by Phil Poland.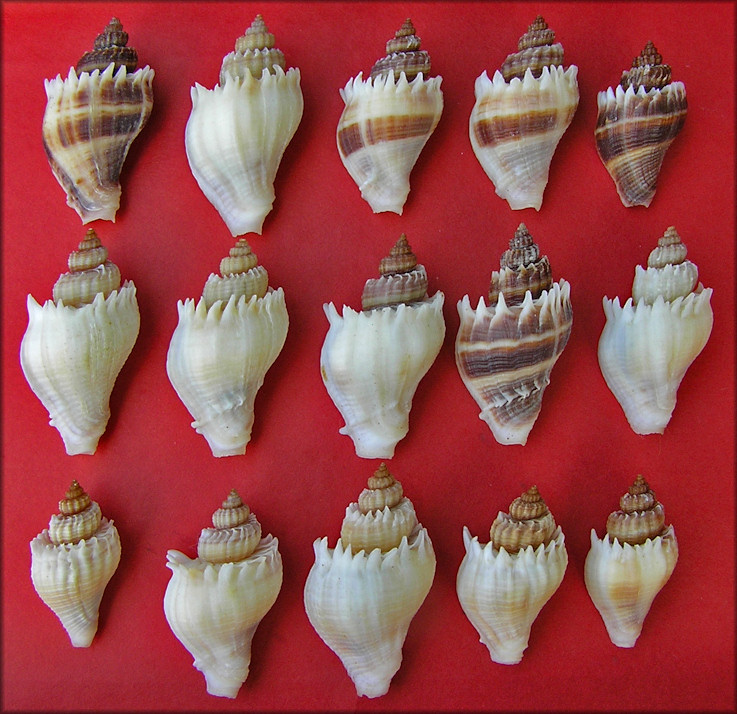 Selection from Long Key, Monroe Co., Florida circa. 1972 (33-46 mm.)
Prey: Unknown.