Tegula fasciata (Born, 1778) Silky Tegula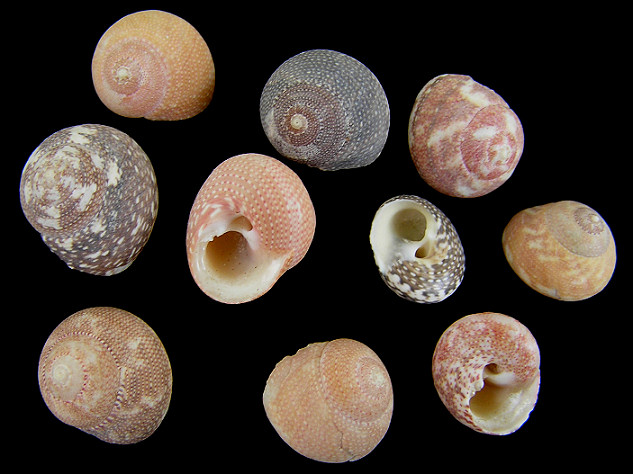 South Florida (12-16 mm.)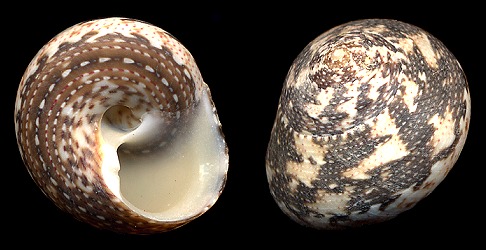 Biscayne Bay, Miami-Dade Co., Florida (14 mm.)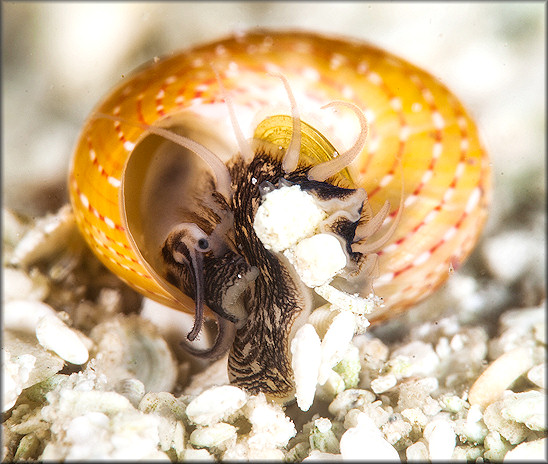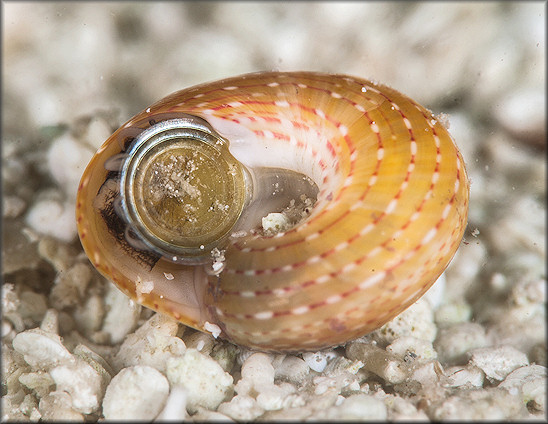 Photographed by Sandra Edwards off Founders Park, Islamorada, Monroe County, Florida Keys, 4/2017. Images copyright 2017 by Sandra Edwards.
Scanning Electron Micrographs (SEM) Of Fossil Specimens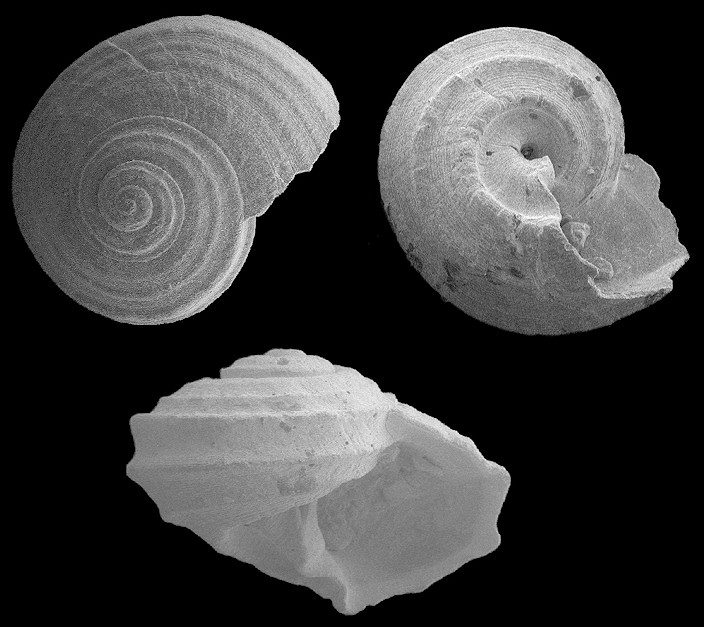 Lower Pinecrest beds, Upper Tamiami Formation, Sarasota County, Florida (2-3 mm.). SEMs produced in collaboration with Dr. Ann Heatherington, Dept. Geological Sciences, University of Florida, Gainesville, FL.