Panopea bitruncata (Conrad, 1872) Atlantic Geoduck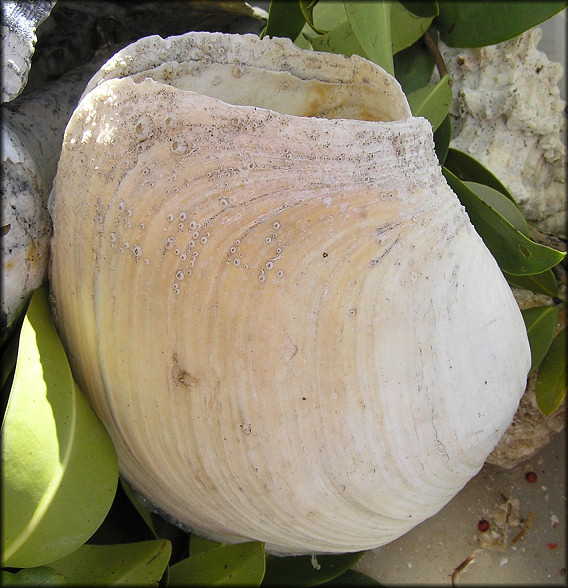 Taken dead by SCUBA diver (Capt. Robert Fiaschi) from a depth of 85 feet off Volusia County, Florida at Reef Site 3.
- Two views of a single valve -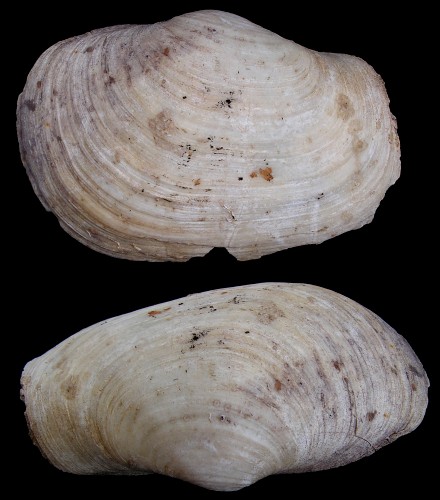 Trawled dead by commercial scallop boat off northeast Florida circa 1985 (185 mm.) Pieces of this deep burrowing species can occasionally be found on the beaches of northeast Florida following hurricanes/northeasters.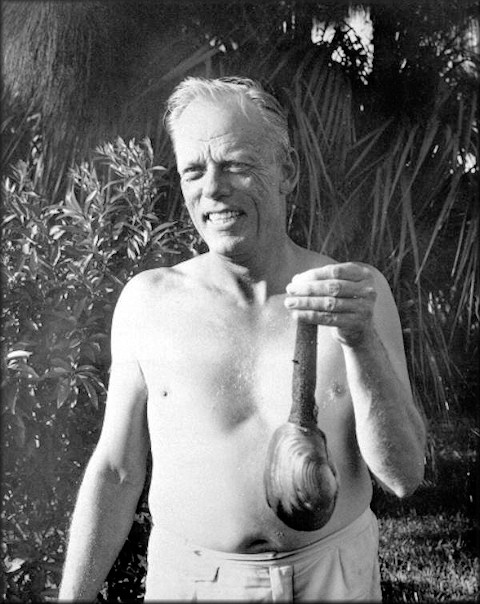 Panopea bitruncata found by Florida State Senator Verle Pope in the Matanzas River, Saint Augustine, St. Johns County Florida, September, 1954. Image from State Archives of Florida, Florida Memory, http://floridamemory.com/items/show/126273.