Pleuromalaxis balesi (Pilsbry and McGinty, 1945)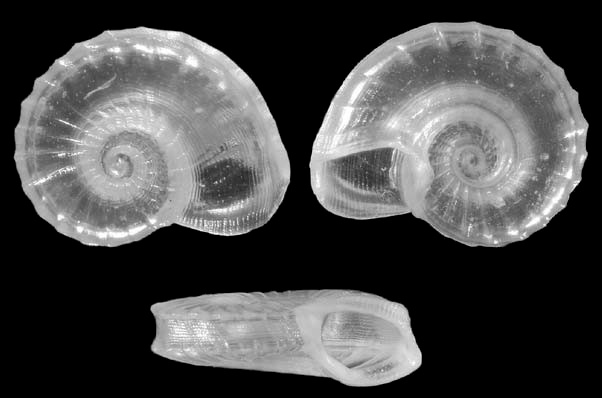 Dredged off Tarpon Springs, Florida in 20-30 feet of water. Digital image by Ross Gundersen.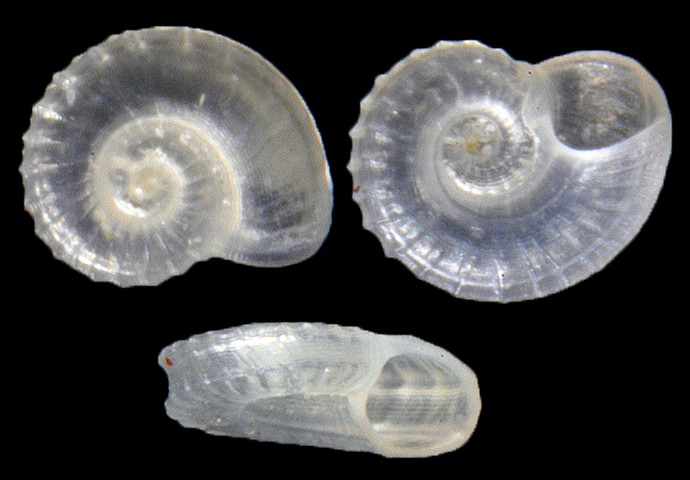 Millar's Beach, Eleuthera, Bahamas (1.2 mm.). Digityal images by David Kirsh.
Compare with Pleuromalaxis pauli Olsson and McGinty, 1958
Pleuromalaxis cf. balesi (Pilsbry and McGinty, 1945) Fossil
Scanning Electron Micrographs (SEM)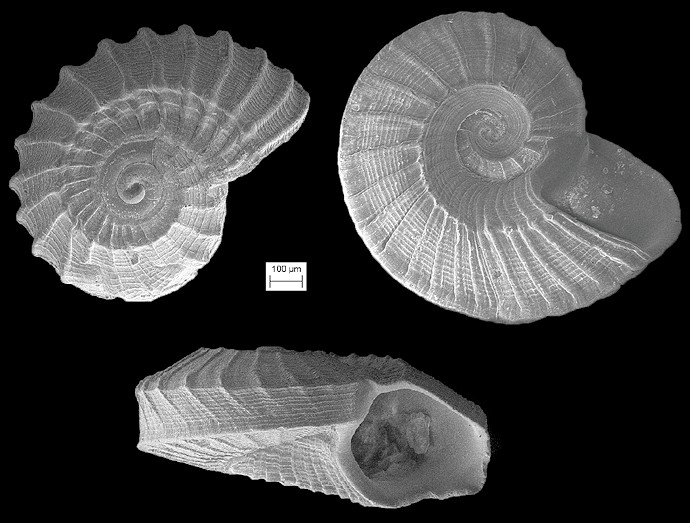 Lower Pinecrest beds, Upper Tamiami Formation, Sarasota County, Florida (0.99, 1.24 and 1.18 mm.) with
SEMs produced in collaboration with Dr. Ann Heatherington, Dept. of Geology, University of Florida, Gainesville, FL.